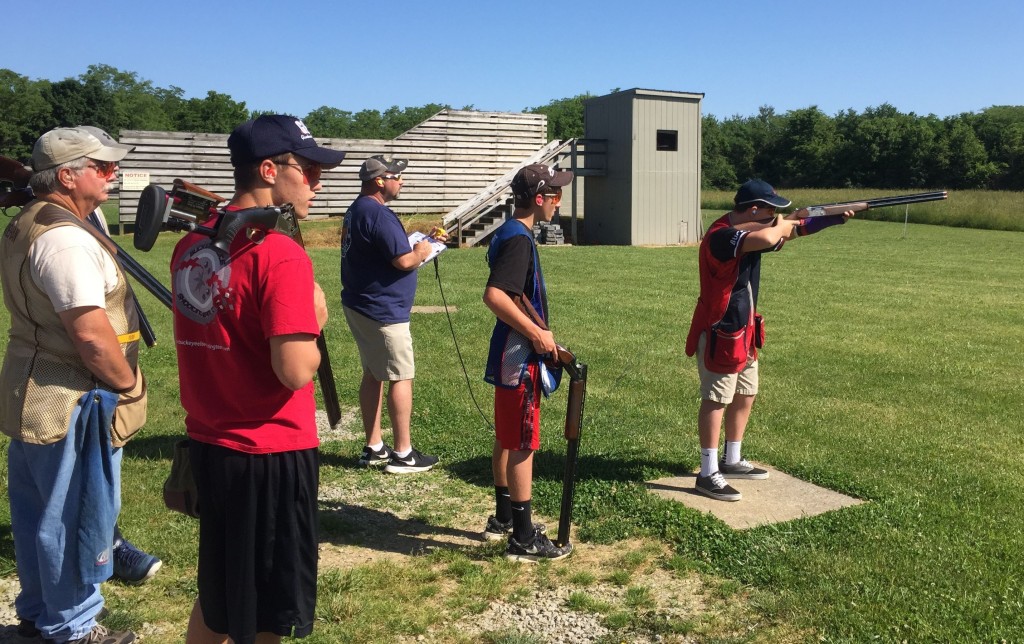 NSSA wants you to host a youth skeet camp at your member club, and we're offering cash to help offset the cost of targets and ammunition. NSSA will provide $1000 to member clubs for expenses, as well as assistance in planning and possibly the services of our Chief Instructor.
Most camps are held in June and July while youth are out of school for the summer. To take advantage of the financial assistance, there must be a minimum of 10 youth, ages 12-18, but 20 or more are preferred. Ages depend on the maturity and size of youth. Instruction at the camps should be aimed at beginning and intermediate level students.
Clubs need to provide a field for each five students, i.e., 20 campers need four fields.
Youth will shoot approximately 22 rounds of skeet during a three-day camp. (Two-day camps are also an option.) Cost to the participants is usually $150 to $200, determined by the cost for targets, shells and anything else that's included, such as breakfast, lunch and refreshments.
When his schedule allows, Chief Instructor Ralph Aaron will conduct the camp for your club at no charge. Other local certified instructors may also be available. One instructor is needed per five students. Depending on your location, the instructor program may be able to furnish four youth model Remington 11-87s for the camp.
If you are interested in hosting a youth skeet camp to introduce new shooters to our sport and to help grow our organization, contact Ralph Aaron at rpaskeet@yahoo.com.