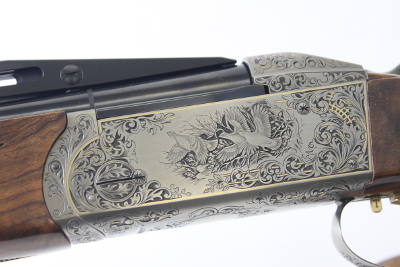 Tickets for the annual Krieghoff K-80 raffle are now available, with proceeds benefiting the NSSA and NSCA All-American programs and the NSCA USA Sporting Clays Team.
This year's gun donated by Krieghoff is a K-80 Highland Game Scene II, with the winner's choice of a Pro-Sporter or Standard Sporter with 30- or 32-inch barrels. Retail value is $30,395, and only 600 tickets will be sold at $100 each.
The winner will be drawn at the National Sporting Clays Championship, October 22-30.
To purchase tickets, contact Cara Woodard (NSSA) at 210-688-3371, ext. 112 or Lori Hartmann (NSCA), ext. 116.