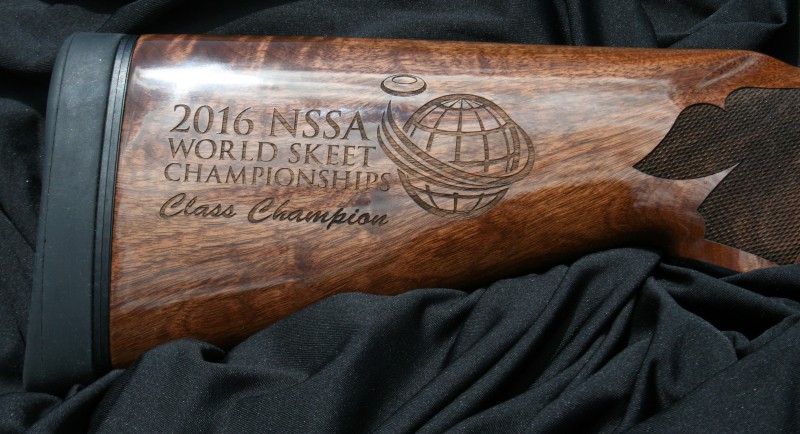 The 2016 World Skeet Championships will offer an impressive new award for all class champions in the 12 Gauge, 20 Gauge, 28 Gauge, .410 Bore, and Doubles events. Each champion will receive a custom-engraved 2016 World Skeet Championships commemorative shotgun as part of the awards package!
A commemorative Remington 1100 with select, high-gloss wood, deep bluing, a gold-plated trigger and engraving will be awarded to each of the 31 class winners. The matching gauge or bore of the gun will coincide with the event for which it is won. For example, the 12 gauge E class champion will be awarded a 12 gauge gun.
The new gun award presents an exciting new opportunity for shooters of all levels to win a classic shotgun at a world-class event.
If you haven't yet registered for the 2016 World Skeet Championships, sign up today.