U.S. Open Kolar Gun Raffle
Win a Kolar two-barrel set Gold Elite Custom Upgrade shotgun!
Winner can select any combination of two barrels – skeet, sporting clays, trap
Retail price – $31,495
Tickets are $100 each or two for $150
Drawing is Saturday, September 9, 2017 – Winner need not be present.
For tickets, contact Andy Schusteff at 847-651-6616 or NSCSkeet@gmail.com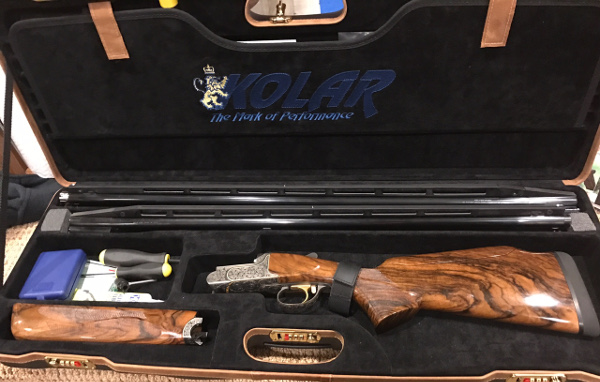 The U.S. Open Skeet Championship is an NSSA shoot, normally held the first full weekend after Labor Day, which rotates location from year to year to allow shooters regionally an opportunity to participate. The location normally rotates between clubs in the East and West. If no qualified club within the respective region has submitted a bid for a particular year, the shoot may be awarded to a club outside the normal rotation sequence.
The shoot is open to all shooters in all classes, and shooters compete against other shooters in their own class. Guns are shot in the sequence of 12 gauge, 20 gauge, 28 gauge, and .410 bore.
Clubs wishing to bid to host future U.S. Open shoots can access requirements by viewing U.S. Open Criteria / Bidding.