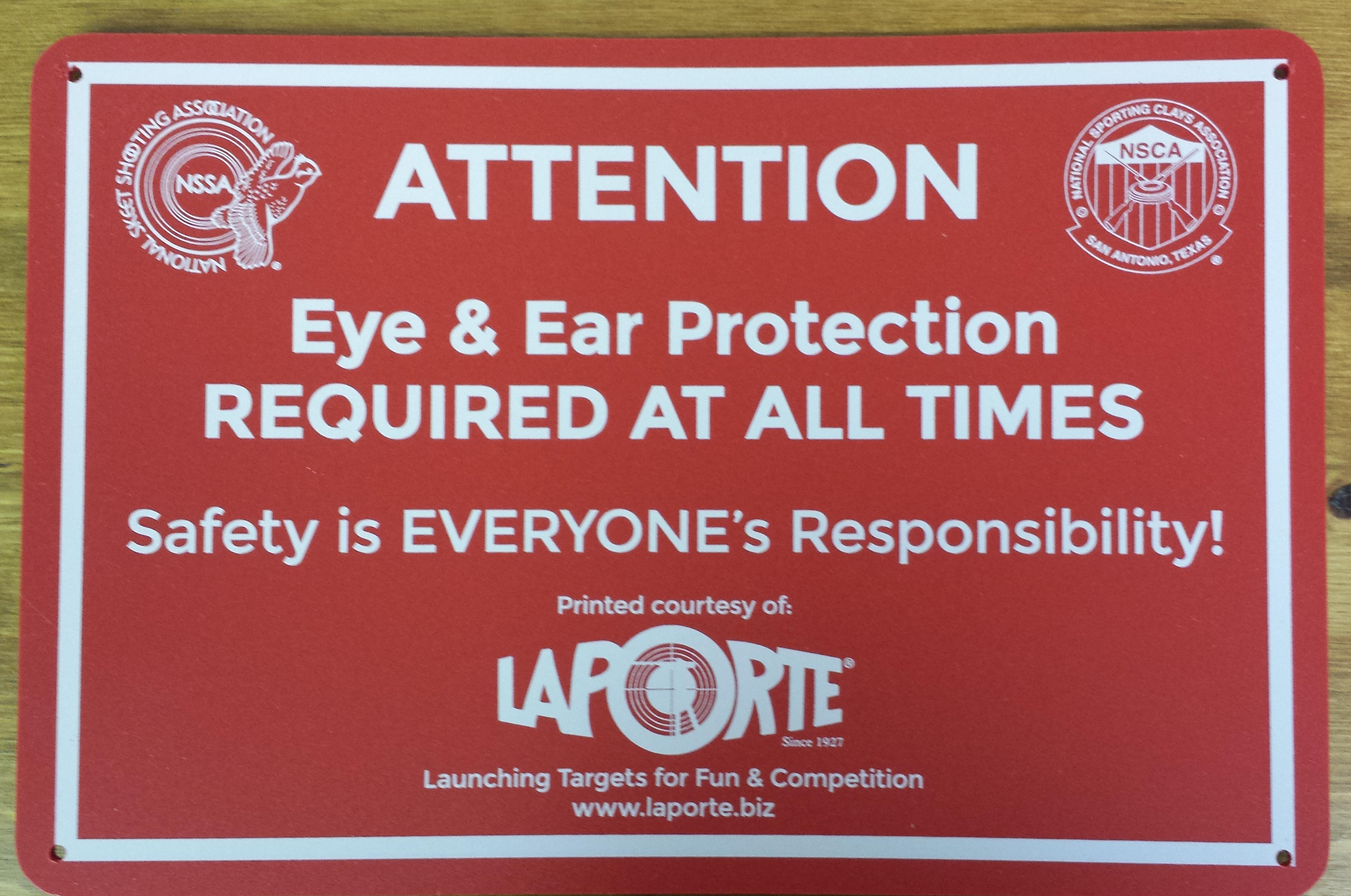 Help keep shooters at your range safer by posting these red safety signs on the property, reminding everyone that eye and ear protection are needed at all times.
The signs are being sold by NSSA-NSCA for $5.00 each, plus shipping. Printed on durable PVC plastic, the 12×8-inch signs will withstand weather conditions and last for years.
Thanks to Laporte Traps who donated the safety signs to NSSA-NSCA.
To order, contact Lori Hartmann, NSCA Club Secretary, at lhartmann@nssa-nsca.com, 210-688-3371 ext. 961.