NSSA is pleased to announce the appointment of two individuals to positions within the organization.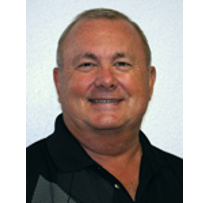 Gary Burley is the new NSSA Director of Skeet. Burley is an avid skeet shooter and was an elected representative at state, regional and national levels within the Clay Pigeon Shooting Association in the UK, as well as being vice-president of the NorCal Skeet Shooting Association. He earned selection to the NSSA All-Zone Skeet Team in 2006 and has shot NSSA skeet competitively in three countries and 24 states, as well as living and shooting in five different zones.
Burley comes to the NSSA from a background of senior management and consultancy roles across the IT industry, having worked in development, marketing and operational positions for Fortune 100 companies in Europe, Asia and the USA. Recently he has been focused on business process re-engineering for major organizations within the healthcare and banking sectors.
"We are very fortunate to have found a person like Gary Burley to join our organization as its new Director of Skeet," said Michael Hampton Jr., NSSA-NSCA Executive Director. "His business background, coupled with his background as part of the management team for shotgun sports associations and his passion for the game, will be an asset in promoting and growing the game of skeet and the National Skeet Shooting Association."
Gary Burley can be reached at gburley@nssa-nsca.com or 210-688-3371 ext. 109.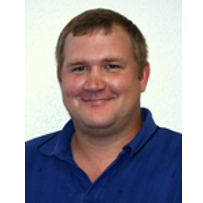 NSSA-NSCA also announces the addition of Nathan Boyd to its staff as Special Projects Manager. According to Executive Director, Michael Hampton Jr., special projects with youth development for both skeet and sporting clays will be a major part of Boyd's role. He will also be tasked with member retention and outreach to former club and individual members to encourage re-joining.
Nathan grew up in Clinton, Mississippi, where his dad introduced him to the game of skeet. He began shooting registered targets as a Sub-Junior in 1999. He has been an active member of Capitol Gun Club where he served on the Board of Directors and acted as Skeet Chairman prior to moving to San Antonio. He also served on the Mississippi Skeet Shooting Hall of Fame Committee. In addition to being a life-long shooter, he has refereed at many top 100 shoots. Nathan earned a bachelor's degree in accounting at Mississippi College and a law degree at Mississippi College School of Law. He practiced law with a primary focus on workers' compensation defense.
"It is my goal to promote and advance the shooting sports for all shooters, but especially in the development of youth shooting. I'm very excited to be working at NSSA and ready to get to work toward the betterment of the sport," said Boyd.
Nathan Boyd can be reached at nboyd@nssa-nsca.com or 210-688-3371 ext. 133.