Congratulations to eight 2018 high school graduates who are recipients of $2500 NSSA-NSCA scholarships. The scholarship winners were chosen for their leadership, academics, and participation in NSSA-NSCA. Watch for profiles of each scholarship recipient in the June issue of Clay Target Nation.
NSSA Scholarship Recipients
Olivia Grace "Gracie" Woelffer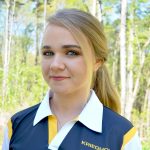 Congratulations to Gracie Woelffer of Fort Mill, South Carolina, on being awarded a $2500 NSSA scholarship. Gracie is a recent graduate of Christian Liberty Academy and plans to continue her education at Liberty University. Her home shooting club is Mid-Carolina Gun Club. Gracie began shooting about five years ago, following in the footsteps of her older sister Maggie, who had joined the Gaston Young Guns (GYG) team. She has been recognized with many honors such as multiple Krieghoff All-American Teams, NSSA Honor Squad, HOA Junior State Champion, and placing in the Krieghoff Masters and Zone 4 shoots.
Noah Dove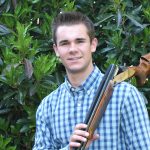 Noah Dove from Raleigh, North Carolina, is the son of Tim and Angie Dove. Noah is a graduate of Millbrook High School and a member of the Durham County Wildlife Club. Noah plans to study business management at East Carolina University. His skeet accomplishments are many, with places on Krieghoff All-American Junior Teams and Honor Squad, honors at the Junior World Skeet Championships, Krieghoff Masters Skeet Championship, North Carolina State Championship, and Zone 4 Championships. NSSA extends its congratulations to Noah on his scholarship and achievements.
Kyler "Kordell" Drake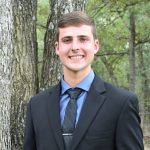 Congratulations to Kordell Drake from Buda, Texas, on being a recipient of a $2500 NSSA college scholarship. He plans to use the scholarship at Texas State University where he will study construction science.  Kordell graduated from Veritas Academy in Austin and shoots at San Antonio Gun Club. He started skeet shooting as an 8-year-old in the Hays 4-H Shooting Club. Kordell, an Eagle Scout, was named to Krieghoff All-American Teams from 2013 through 2017 and to the Texas State Team as a Sub-Junior and Junior in the same years.
Nicholas Godfrey
A 2018 graduate of Carroll Senior High in Southlake, Texas, Nicholas Godfrey is the son of Elizabeth Neuberger and Dennis Godfrey. He plans to study Aerospace Engineering at the University of Texas. He began shooting skeet with his high school's clay target team where he was a three-year team captain. His shooting accomplishments include being 2016 TSSA Junior State Team Captain and many others. Among his major wins are the 2017 Blaser 28-Gauge Champion, 2017 Texas State 28-Gauge Champion, and 2017 Metroplex 20-Gauge Champion. Congratulations to Nicholas.
---
NSCA Scholarship Recipients
Shabaz Bassi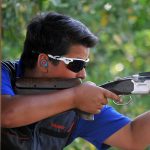 A 2018 graduate of Valencia High School in Placentia, California, Shabaz Bassi began shooting sporting clays eight years ago with the So Cal Top Guns youth shotgun program. He now volunteers for the team doing set-up, safety management, coaching, and clean-up after every Saturday event. Shabaz's home club is Mike Raahauge Shooting Enterprises, and his parents are Navdeep Bassi and Narinder Bassi. He plans to attend shotgunning powerhouse Lindenwood University in the fall and will study biology. Congratulations to Shabaz on earning a $2500 scholarship from NSCA!
Garrett LeJeune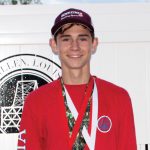 Congratulations to Garrett LeJeune of Jennings, Louisiana. He is a graduate of Hathaway High School and shoots at G.O.L. Shooting. Garrett has been shooting for nine years and is another product of a youth shooting organization, the 4-H shooting program. In addition to 4-H, in high school he played basketball and golf, was a member of the track team, and was involved in FFA. In the fall, he will attend Schreiner University as a member of the shooting team with a shooting scholarship. Garrett is the son of Nathan LeJeune and Debora LeJeune.
Nathan Armstrong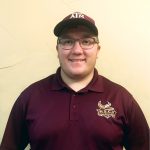 Congratulations to Haslet, Texas resident Nathan Armstrong, a recent graduate of V.R. Eaton High School. He plans to use his scholarship while attending Texas A&M University where he expects to be an engineering student. He started shooting sporting clays during his freshman year of high school when he joined the school's clay target team and later became the team president. His sporting clays honors include being a Houston Stock Show Senior Male finalist, and class honors at the Oklahoma State Shoot among others. Nathan credits his coaches and parents for his accomplishments in sporting clays.
Cody Hada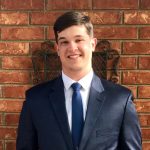 Accomplished athlete and scholar Cody Hada of Andrews, Texas is the son of Benjamin and Jennifer Hada. Cody began shooting sporting clays in 2013, learning the sport from his dad. Among his high school honors were induction into the National Honor Society, Academic All-State and All-District in football, Texas 4-H State Games Senior 1 Division Champion, and selection as a member of the Texas 4-H State Shooting Team. He has been named to more than a dozen NSCA All-American Teams since 2014. Congratulations, Cody!