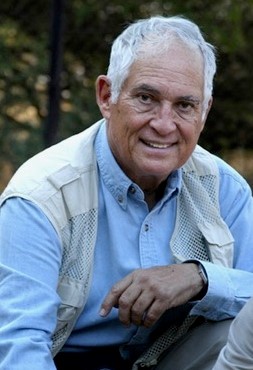 S. Hallock du Pont, Jr., of Vero Beach, Florida, and Wilmington, Delaware, passed away peacefully on February 23, 2021, after a lengthy illness. "Hal," to all who knew him, lived life to its very fullest, passionate about each and every one of his endeavors. His contributions and service to NSSA-NSCA were pivotal and unparalleled in the organization's history.
"In my 28-year tenure with the organization, no one has bridged the gap between shooters, the Executive Committee, and industry in both skeet and sporting clays as Hal did," said Michael Hampton, Jr., NSSA-NSCA Executive Director. "He was respected on all fronts. Hal not only worked hard for the organization himself, but he inspired those around him. He had an aura about him that made people want to be better and to make the association better."
Long-time member Louise Terry worked with Hal in NSSA-NSCA leadership for more than 40 years, noting that he was the person who made the difference during NSSA's most difficult days in the 1980s. "He personally was flying back and forth weekly between San Antonio and his home in Florida, managing the day-to-day activities and even sometimes writing his own checks to pay association bills. He simply refused to give up on the association and the sport that he loved," said Terry. He was also responsible for recruiting and hiring Mike Hampton, Sr., who joined NSSA in 1987 and served as NSSA Executive Director for 15 years.
Hampton Sr. and Hal became dear friends, with Hal referring to Hampton as "Partner" as they worked closely together to create the National Sporting Clays Association and coming up with new ideas to improve the association. "He enjoyed making sure everything was done right and managed well," said Hampton. "He was a true mover and shaker, and a great compromiser. He could always find a way to give everybody a little of what they wanted."
Hal's early years in Wilmington, Delaware, found him developing passions and hobbies that would influence his life's path. His father, S. Hallock du Pont, Sr., took Hal hunting at eight years old. With gunpowder in his veins, the thrill of the hunt and the quest for accuracy set Hal on the path of a shooting and hunting enthusiast. Regular duck hunting excursions to "The Marsh" linked him and his younger brothers to the outdoors and the beautiful wetlands of the Brandywine River.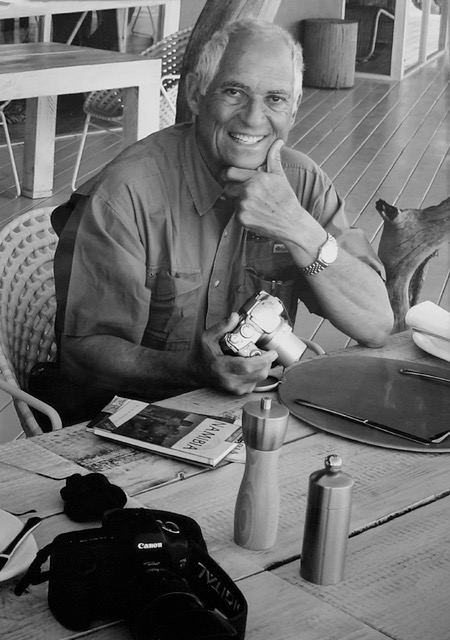 His mother, Virginia Simmons du Pont, had him shooting wildlife and natural ambiance photography with a Brownie camera as early as seven years old. He literally chewed on Kodak film boxes as a baby. His mother introduced Hal and his brothers to the wilderness of Africa on lengthy family vacations. Hal's fondness for African landscapes and wildlife was always with him.
As a teenager, Hal took flying lessons, much to his father's dismay. In true Hal form, it didn't take many flying hours before he knew the aviation business was a natural fit. His aviation charter business, Du Jet, provided the perfect backdrop – uncharted territory, entrepreneurship, and service (Air Force ROTC and USAF Auxiliary – Civil Air Patrol). General du Pont served with honor as National Board Chairman and as the youngest Brigadier General in the Civil Air Patrol.
True to his family roots, Hal circled back to shotguns. In 1955, Hal turned his love of air travel and shooting into a full force business venture: Europa Corporation. His love of shotgun shooting led to decades of involvement with the National Skeet Shooting Association as a competitor and in numerous positions of governance representing Florida and Zone 4, and eventually serving as NSSA President from 1986-1990. During his tenure as President, he was the driving force to create the new National Sporting Clays Association (NSCA) as a division of NSSA. He then served in various positions on the NSCA Advisory and Executive Councils, as well as serving for many years as the Western Hemisphere Vice President for the World FITASC organization.
In 1983, Hal and his family moved to Vero Beach and immediately became involved with his new community. He served on the Board of Directors of Indian River Memorial Hospital and both Citrus and Barnett Banks. He was instrumental in revitalizing the Indian River Photo Club and served as president for many years.
Hal always knew your name. He was generous with his time and worldly advice. He often had a green pen for you, a book about customer service, and many times a shotgun. Hal was always on the go, meeting new people, seeing new places, and capturing and recording it all. It is this kind of dedication, energy and diverse interests that will be his legacy. Hal is survived by countless friends and family, especially wife Barbara du Pont of Vero Beach, FL, brother Richard S. du Pont of Wilmington, DE, and daughters Kemble du Pont of Vero Beach, FL, and Virginia Whitehouse of Weston, MA. Due to current COVID restrictions, there will be a private, family-only burial service.
Plans are being made for a memorial celebration for Hal at the 2021 World Skeet Championships and National Sporting Clays Championship in San Antonio. An extended article on Hal and his contributions to NSSA-NSCA will appear in the May issue of Clay Target Nation magazine.
In lieu of flowers, donations may be made in Hal's name to Dogs and Cats Forever (P.O. Box 880043, Port Saint Lucie, FL 34988); the Salvation Army of Vero Beach (P.O. Box 2864, Vero Beach, FL 32962); or the NSSA-NSCA (5931 Roft Road, San Antonio, TX 78253). At the request of the du Pont family, the NSSA has created a memorial fund to honor his legacy. The Hal du Pont Development Fund will be used to advance and sustain the future of the association and perpetuate the clays culture that Hal loved and championed for over six decades.