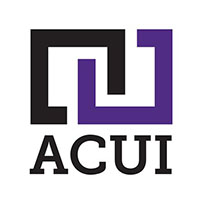 If you're a youth shooter who's currently considering colleges and looking for a place where you can continue your shooting career as well as your education, you'll want to consider signing up for ACUI and College Shooting Sports Recruiting's first FutureU Shotgun Sports Virtual Recruiting Event. This is the first event of its kind, designed to bring together high school athletes and college teams in an easy-to-attend virtual format. Recruiting during a pandemic hasn't been easy, necessitating a creative, virtual solution, but both organizations hope to offer the event on an annual basis long after the pandemic is behind us.
This will be an excellent opportunity to connect and build relationships with college coaches and students, as well as connect with some other industry partners. But how exactly is a virtual recruiting event going to work?
There are two event dates: May 11 and May 27, from 6 p.m. to 9 p.m. CST on both days. The event is free for college coaches and free for students in grades 9 through 12 if you already have a College Shooting Sports Recruiting profile. If you don't have a College Shooting Sports Recruiting profile, the registration fee is $59, and you will receive a code to create a free CSSR profile with your registration (a $59 value). This profile allows you to upload a shooting resume, including highlight video, photos and transcripts, and provide info on the type of program or major you're looking to pursue. Coaches can review resumes to see who they want to reach out to.
During the event, each college will have a "booth" or virtual room. Within its room, the college can post information on its program that students can view. Expect to see video, downloadable PDFs, photos, school info, shooting team information and more. Coaches and other personnel will be available within the booth for students to request a one-on-one video conference. Coaches will have the ability to view your CSSR profile in real-time as you chat.
A silent auction will be offered during the event, where participants will be able to bid on assorted items and experiences. Proceeds from the silent auction will go toward scholarships and toward MidwayUSA Foundation team endowment accounts.
You can register for the FutureU Shotgun Sports Virtual Recruiting Event by clicking here, and you can find more information, including a list of participating colleges, at ACUI's website.