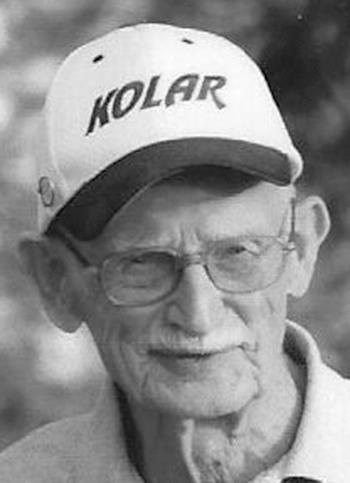 We were saddened to learn that Harry Michelson of Bolivar, Ohio, passed away on December 29 at the age of 98. Harry was a Master Referee and was named 2008 NSSA Referee of the Year. He was very devoted to skeet and refereed shoots into his 90s.
Harry was instrumental in the success of St. Joe Valley Conservation Club and has been honored by the club with the Harry Michelson Open Skeet Shoot for the past five years. He was a true American hero, having had a distinguished military career that began during World War II with the Army Air Corps. He retired in 1964 from the U.S. Air Force with the rank of Lieutenant Colonel. He had over 21,000 hours in the air, flew 125 flights during the Berlin Air Lift, was a pilot instructor with C-54 and C-118 aircraft, and was the Director of Aerospace Programs with the USAF Headquarters in Washington, DC. Following his service, Harry was a corporate pilot for McNeil Corporation for 25 years.
Memorial contributions may be made to The Patriot Project at 525 North Main Street, North Canton, Ohio 44720. Our deepest sympathies to Harry's many friends and family.