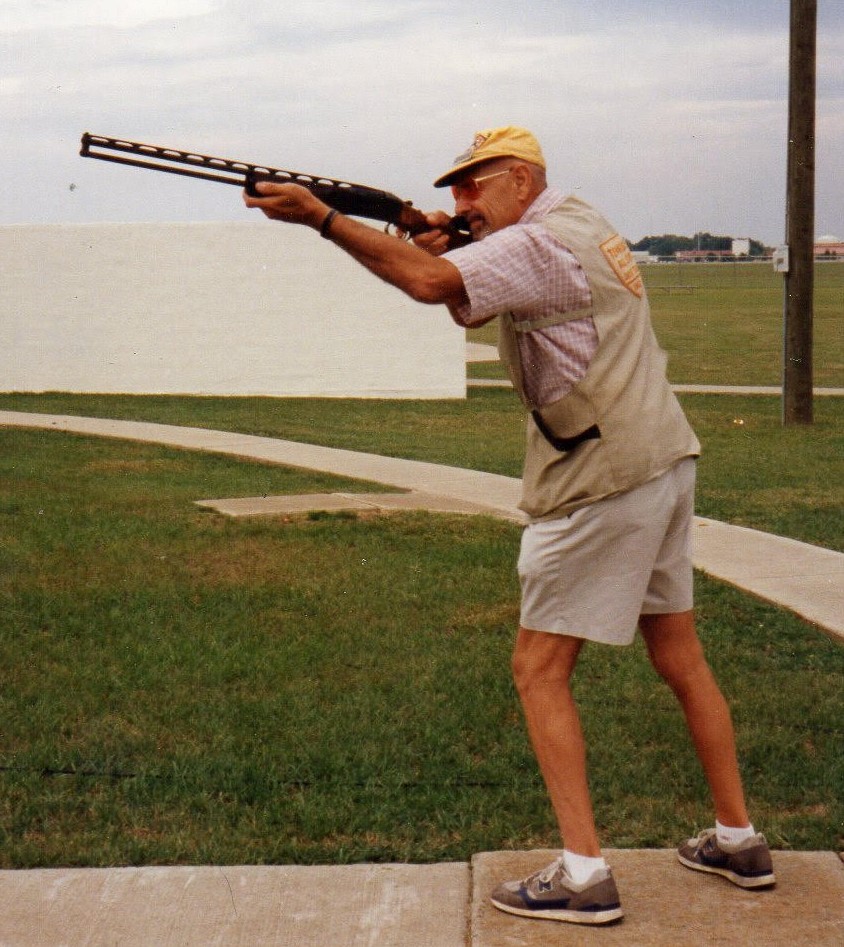 Lt. Col. (Ret.) A. D. "Jack" Joseph, 93, passed away on Thursday, April 4, 2019. "Mr. Jack," as he was known to all, was a fixture at Alabama skeet shoots for many years. His pleasant personality and enjoyment for the sport and the people involved in the sport were always an enjoyable part of the shooting experience.
Born in Lancaster, Kentucky, he spent his entire youth in Louisville. He entered the armed service as an Aviation Cadet and completed his training as a pilot. He was a veteran of World War II, Korea, and Vietnam. While serving, he represented the Air Force at the World-Wide Armed Forces Invitational Skeet Shoot Tournament as a member of the winning 5-man team in June, 1967. He was the recipient of many awards and decorations and retired from the U.S. Air Force after 30 years of service.
Mr. Jack held Masters Degrees in Education, History, Political Science, and Criminal Justice. He received the Education Specialist degree from the University of Tennessee. After leaving the Air Force, he was employed as Director of Administrative Services and as an Associate Professor of History and Political Science at Troy State University in Montgomery.
Mr. Jack was still competing in skeet shoots in the state of Alabama as recently as March, 2019. No longer shooting all four guns in competition, he always shot his beloved 28 gauge and became well known for his skill with the little gun. Mr. Jack was an avid hunter, fisherman and skeet shooter. His presence and support to the Alabama Skeet Shooting Association will be missed.
Mr. Jack was preceded in death by his wife of 63 years, Julia Hite Joseph. He is survived by his son, Mark Hite Joseph, who is also a part of the Alabama skeet shooting family.
NSSA extends its condolences to the family and friends of Mr. Jack.
– Contributed by Roy Jorgensen