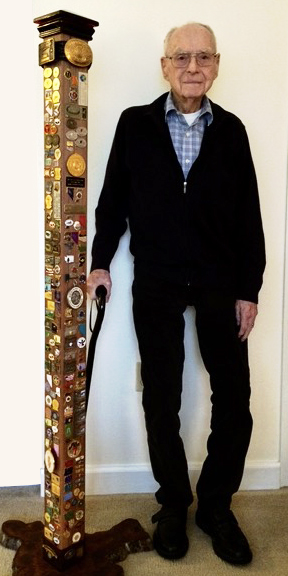 On January 24 the NSSA and Washington Skeet Shooting Association (WSSA) lost Hal Huskinson, a great ambassador of our sport.
Hal was a member of the Seattle Skeet and Trap Club for over 50 years. When the club's lease in Redmond, Washington, expired, Hal was one of the prime movers in the club's relocation to Ravensdale, a challenging process that took over 10 years to accomplish.
He was one of the best promoters of skeet, responsible for many new shooters in the game. He was a member of the famous Eddie Bauer skeet team, shooting at clubs wherever an Eddie Bauer store was located. Hal was selfless in his support of skeet in Washington State. He shot at about every operating club in Washington.
Hal was a life member of Washington Skeet Shooting Association (WSSA) from its formation in 1967. He was the first WSSA state shoot HOA champion in 1969 and went on to win a total of eight state HOA and gun championships. Hal was on many WSSA first teams and All-Star Teams. In 1981 he was inducted into the WSSA Hall of Fame, and he is also in the Zone 7 Hall of Fame. Hal competed in several NSSA World Championships in Savannah, Rochester, and San Antonio. He participated in many international skeet tournaments. In addition to skeet, Hal enjoyed sporting clays and other shooting sports.
Hal's history with a rifle began shooting field game with his dad, on into WWII, where he earned two Purple Hearts and a Bronze Star.
He leaves behind his wife of 67 years, Dede, as well as his sons Brad (Virginia) and Bruce (Vivian), five grandchildren, nine great grandchildren, and many friends.
Contributed by Barbara Clark.