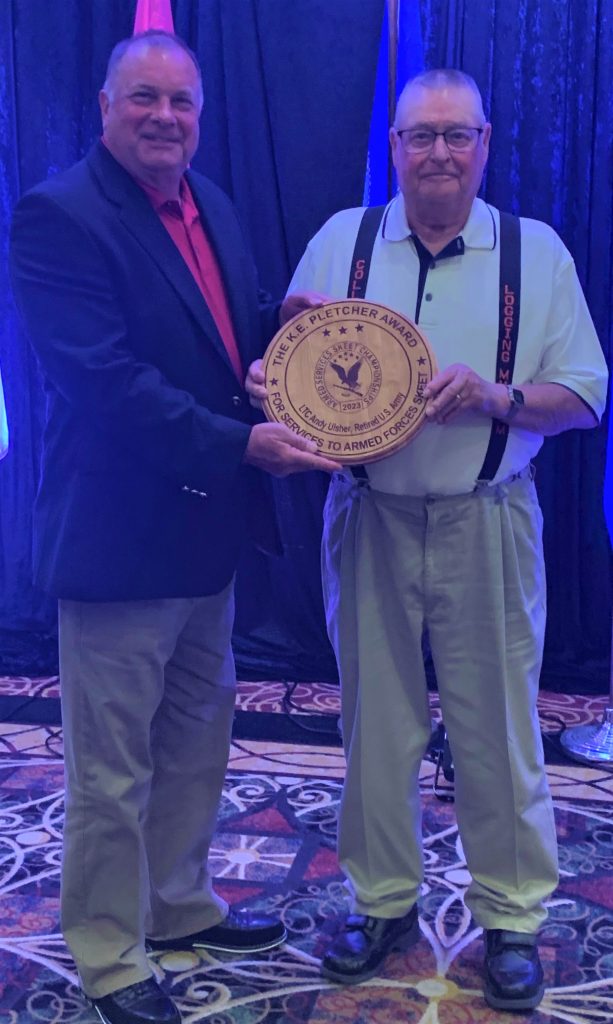 During this year's Armed Services Skeet Championships (ASSC), it was the honor and privilege of the Armed Forces Skeet Association to formally induct LTC Andrew Ulsher, US Army (Retired) into the AFSA Hall of Fame for the Pletcher Award for long-term service to the association. He joins his father, John Ulsher (2017), as the first father-son duo to be inducted.
Ulsher served over 26 years in the Army as a Joint Specialty Officer and retired in 2009. He has been a stalwart member of the AFSA organization and served as the Treasurer for over 10 years, giving voluntarily and selflessly to promote skeet shooting as well as support our military membership. The ASSC expressed its pride in inducting Ulsher into the Hall of Fame and its gratitude for all his efforts for the organization and the skeet shooting community.
Photo: Andy Ulsher, left, and his father John Ulsher become the first father-son duo to be inducted into the AFSA Hall of Fame.