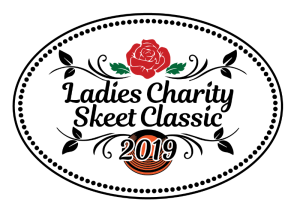 Did you know you can build a house with a shotgun? Well, that's exactly what this year's Ladies' Charity Skeet Classic will do!
The 24th Ladies Charity Skeet Classic will be held April 12-14 at the beautiful South River Gun Club in the Atlanta suburb of Covington, GA. Shoot Chairwoman Tami Daniel-Means has announced that the beneficiary of the 2019 shoot will be the Athens (GA) affiliate of Habitat for Humanity. "We wanted this event to benefit a charity we can really be proud of," said Daniel-Means, "and with Habitat, every dollar we raise will go toward building a home for a family who otherwise could not afford one. Together we can make a real difference in someone's life."
"Forty percent of the Athens population qualifies for our program," says Bridget Sivewright, Athens Area Habitat's Outreach Director,

"so the need is tremendous in our area. We can't build or renovate fast enough to serve everyone, so having this event provide funding for a home is a tremendous blessing."
"We're so proud to be working with the Ladies' Charity Skeet Classic," says Spencer Frye, Executive Director of Athens Area Habitat. "We've just launched our latest project to build four high-efficiency 'kinda tiny' homes, the first of their kind in our area and the first homes on the market in our county to meet LEED standards for low environmental impact and high energy efficiency, which also helps our homeowners keep utility bills low. The organizers of this event really 'get' our mission to provide families with strength, stability, and self-reliance through housing, and it's a real pleasure to be a part of what they're doing."
By selecting Habitat as its beneficiary, the LCSC ensures that its donation will be "matched," as Habitat Operations Director Paul Farr explains: "Each of our partner families puts in 500 hours of 'sweat equity' on their own home, or on another family's home, working side by side with our crew and volunteers. Because we're a non-profit, we can build a new 3-bedroom home for just $80,000. Combined with the no-interest mortgages we finance for our partner families, this makes housing affordable for folks who otherwise could never dream of owning a home and beginning to build wealth of their own. These families then pay back the cost of their home over time, and that money is used to build future homes. Which means that, over the life of the mortgage, all donations used for construction are matched 100% by the recipient family, which is one thing that makes the Habitat model different from other non-profits."
"Our families are always profoundly grateful to the donors who make their dreams possible," adds Sivewright. "And they tell us that being able to pay back that generosity is a great source of pride. That's what makes the home really theirs — not Habitat's, not the county's, not the bank's, but theirs, because they worked for it and are paying it back so that someone else will be able to have a home someday."
"We already have two of the four new homeowners selected and they're already working on their sweat equity on other homes," says Director Frye. "Nick Floyd is a young veteran, and Faye Hill is a single mom. We would love it if this event could raise enough dollars to fully fund one of their homes. In fact, we've already started calling it the 'shotgun house' around the office. Only this shotgun house will be a fully modern, high efficiency home."
Future homeowner Faye Hill explained what her new home means to her at Athens Area Habitat's annual gala last month: "I've lived in public housing all my life. And now, I've just reached the 200 [volunteering] hour mark in my journey toward making my dream come true of owning my own home. It is worth every minute of effort, and I am so grateful to everyone who made it possible. My family will fill this new home with lots of love and care."
The 2019 Ladies Charity Skeet Classic kicks off on Friday morning, April 12, with a "Learn to Shoot" component for all interested ladies. There will be a 3-day registered shoot of 500 targets, as well as games available to play for competitors and non-competitors alike and a special "Men Only" event. There will be raffle items and a live auction and dinner on Saturday evening.
"All ladies are invited and encouraged to attend the shoot," says Chairwoman Daniel-Means. "Attend and bring your lady friends — tell everyone you know! Bring your male friends, too. We can use them to volunteer and serve as your 'gun bearer' for the weekend." Raffle and auction items are always needed so participants may bring or ship those items in advance. Participants may also volunteer for event roles prior to the shoot or on site. Entrants can donate online at LadiesCharityShootClassic.org and may also collect donations from non-attending shooters to bring with them. All donations are tax deductible and will be sent directly to Athens Area Habitat for Humanity on behalf of the donating charity.
"The Ladies' Charity Skeet Classic is a shoot like no other," says Daniel-Means. "There will be some familiar aspects from previous shoots that we all loved and a few new things to explore as well. The ambiance is different, the meals are different, and the focus is different from any other tournament you might attend. This is a great place to see women supporting and encouraging women, while changing the lives of a family in need. Together we can do great things!"