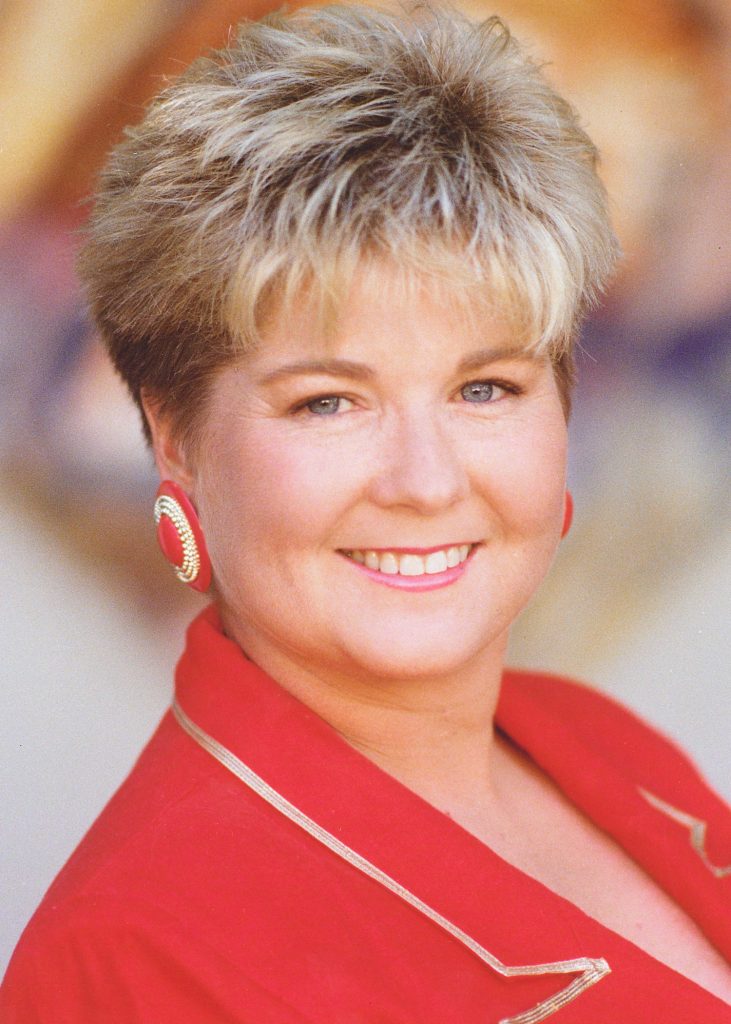 The recently created NSSA-NSCA Endowment Committee is pleased to announce the establishment of its first Founding Endowment, the Lori Desatoff Endowment. Named in honor of the late Lori Higgins Desatoff, one of the most accomplished and influential Lady skeet shooters in NSSA's history, the endowment was established by Lori's family as a permanently restricted fund, with spendable proceeds used to benefit youth shooting and recognition of women in the sport.
As a Founding Endowment, the fund will be initiated with a pledge of at least $100,000. The Lori Desatoff Endowment will be recognized by the association as the inaugural member of the Founders' Circle and heading a plaque of founders in the Hal duPont NSSA-NSCA Hall of Fame and Museum.
In the 1970s through 1990s, Lori Desatoff was known not only as the best Lady shooter of her time – and possibly the best Lady shooter to date – but as one of skeet's greatest competitors ever. As her fellow competitors can attest, she wasn't just interested in beating the other ladies but in winning Open championships and honors. She was among the first women to win an Open World Championship, and she won two in 1987. She made the All-American Open Team five times, along with the Ladies All-American Team 14 times. She holds several Ladies concurrent records, won 22 Ladies World Championships, and was Ladies High Average Leader 60 times. She was inducted into the California, Zone 7, and NSSA Halls of Fame.
According to Lori's son Eric Desatoff, who was instrumental in setting up the endowment, the family's motivation in setting up the fund was to cement his mother's legacy for future generations. "My own kids' relationship with their grandmother was cut short by her death, and I want them to know who she was and all she accomplished," said Eric. "Many shooters of today and in the future won't know who she was because they never saw her compete, so hopefully having her name associated with the programs this endowment will help fund will bring her legacy to light for them and inspire others to accomplish what she did. For those who did know her, creating a lasting memorial to her will help make sure her death isn't the last they will hear from her. It will help keep her alive in the eyes of her friends and family."
Eric Desatoff pointed out that skeet was very important to Lori for a long time, and even when she was not competing, she was involved in some way – helping run shoots, refereeing, and doing whatever was needed to make an event happen and give others the opportunity to shoot. "Creating this endowment is a way for her to continue giving back to the sport she loved," he said.
Making the Lori Desatoff Endowment the inaugural member of the Founders' Circle was also meaningful to Eric and his family. "It felt right to have her be first one more time," he pointed out. "She had so many events in her career that were breakthrough moments, especially for women's shooting, such as setting and breaking women's HOA records, winning two World Championships in one day, and turning the 'men's team' into the Open team. It just seemed like a fitting end to the legacy she created."
The fund's stated mission is to use spendable proceeds "to benefit the Association's programs with an emphasis in this order of priority: Junior World, Youth Skeet Camps, and recognition of women in the sport." It is a permanent fund, so only the proceeds from its investment will be used.
"The main goal for me is to give these young shooters opportunities to grow and become future champions," said Eric. "She would love knowing that this fund had helped create a future champion by giving them training and opportunities to shoot and giving them a leg up when they're trying to get started. I would love to see my own two boys someday be able to recognize the impact from their grandmother's legacy."
While the fund is established by Lori Desatoff's family, others who wish to contribute can do so. Click here for more information. You can also find a DONATE button throughout MyNSSA.com and MyNSCA.com; just designate your contribution for the Lori Desatoff Endowment. You can also mail your check to the Lori Desatoff Endowment, NSSA-NSCA, 5931 Roft Rd., San Antonio, TX 78253.
If you would like to discuss a potential donation or creating a restricted fund, contact Don Luscher, 330-687-8285 or dluscher@aol.com.