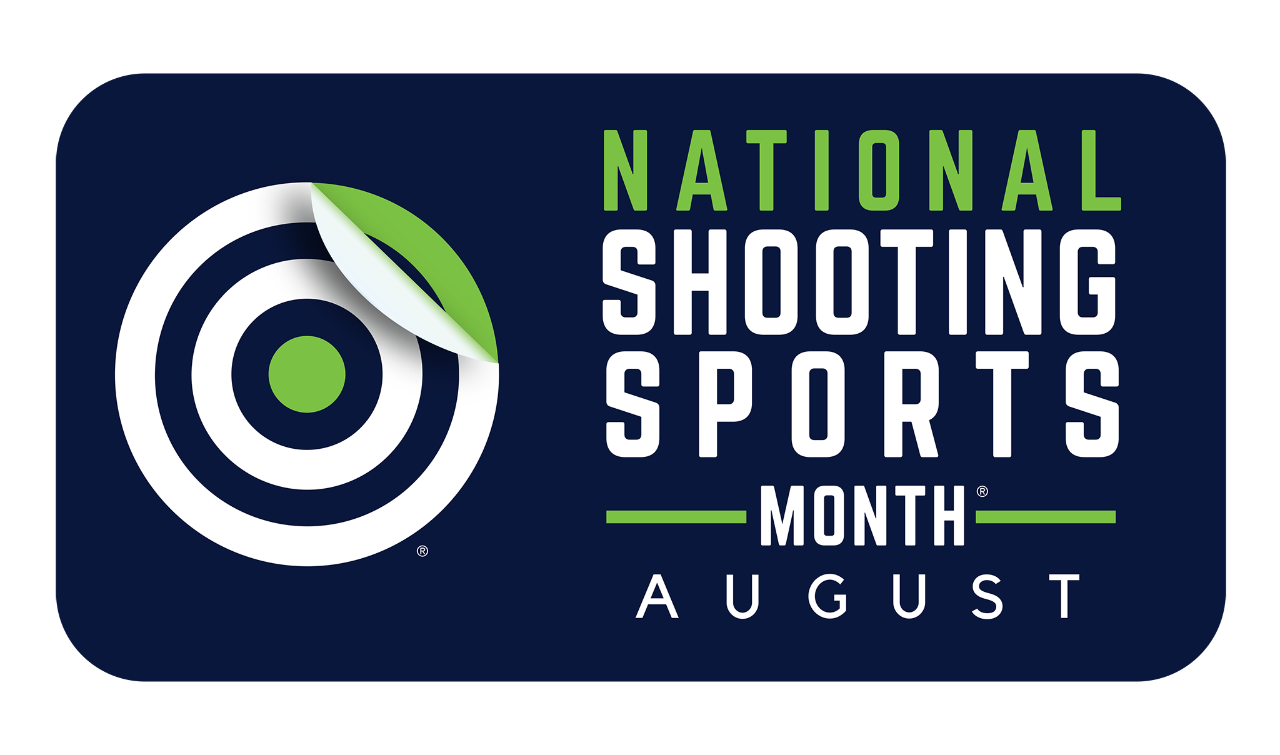 National Shooting Sports Month® in August provides the perfect opportunity for experienced target shooters and newcomers alike to head to a shooting range in your area and experience what millions of Americans have long appreciated — that a day at the range is a day of fun!
This 31-day celebration of the shooting sports, developed by the National Shooting Sports Foundation® (NSSF®) in 2017, reminds people that everyone can enjoy these safe, fun and social activities. It's also the perfect time for an experienced shooter to mentor a newcomer in a sport that can provide a lifetime of enjoyment at every skill level.
National Shooting Sports Month has been growing steadily since its inception three years ago. This year's celebration includes more than 2,000 events at ranges and retailers across the country — a new record! — and all-new Gearbox Giveaway drawings for some stellar prize packs. Experienced shooters will also discover how they can give the shooting sports a boost when they mentor someone new as part of NSSF's nationwide +ONESM Movement.
"When you take someone to the shooting range, whether a newcomer or an experienced shooter, youth or adult, you're going to have a good time," said Zach Snow, NSSF Director, Retail & Range Business Development. "Whether it's breaking clay targets, knocking down steel plates or shooting long distance, the shooting sports are exciting, safe and social. A day at the range is a day making memories."
The information hub for National Shooting Sports Month and its numerous Gearbox Giveaways is LetsGoShooting.org. There you can learn information about dozens of target-shooting sports involving rifle, shotgun and handgun either in a recreational or competitive format. You'll also find the shooting ranges and firearms retailers near you, learn about National Shooting Sports Month events in your state, enter the Gearbox Giveaways, print targets, watch instructional videos and learn how to safely handle and store firearms.
For those taking the +ONE Pledge and mentoring someone new, NSSF's Range Safety and Etiquette video is a great way to kick off that first visit to a range for both. "Extend that invitation," encouraged Snow. "You'll be glad you did."
Snow suggests the use of the hashtag #LetsGoShooting on social media, saying, "Sharing your experience reminds others of what they're missing and encourages them to spend a day at the range," said Snow. "It's going to be a great month, and we want to know how everyone is celebrating."