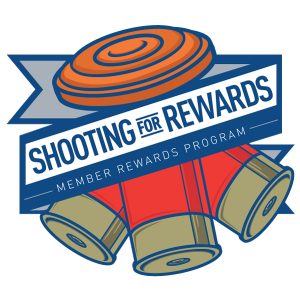 Sourcing our catalog of products for redemption in the Shooting for Rewards program will be a challenge for the next few months, so it is necessary for us to suspend redemptions until September 1 when we trust it will be easier to acquire the items needed and have products customized. To make it up to you, we're giving you an EXTRA YEAR before your points expire, meaning you can now collect points for FIVE years to redeem for the items you want.
Shooting for Rewards points are earned every time you shoot registered targets. You automatically earn a point for every target registered, and skeet shooters have opportunities to earn multiple points for major events. Points may be redeemed for logo merchandise, event fees, and more.
To see your points total, login to MyNSSA.com or MyNSCA.com and visit My Home Page. Starting September 1, you can also go there to redeem your points. Find something you want but don't have enough points? Not a problem. Now  you have five years to use your points before they expire.