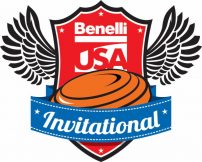 Benelli USA invites the outdoors industry to join in support of Freedom Hunters at this year's Benelli USA Invitational. Slated for September 15 at Prince George's County Trap and Skeet in Glen Dale, Maryland, the event will raise money for Freedom Hunters through a team-based sporting clays competition, silent auction and raffle.
"We are very excited to be hosting The Benelli Invitational for the third year. It is great to see so many of our industry partners at this event and hope to see even more this year. The day combines great food, terrific auction items, friendly competition on the clays course and, ultimately, vital funds to help Freedom Hunters," said Benelli USA Vice President of Brand Marketing Tim Joseph. "We are proud to support the work that Freedom Hunters does to honor our active duty military, combat veterans and their families. We invite those in the industry to join us in the cause by attending the event, making donations or providing a sponsorship."
In its first two years, the Benelli USA Invitational raised more than $57,000 for Freedom Hunters. For every dollar donated to Freedom Hunters, 98 percent is used directly to take veterans and military families into the outdoors. To date, Freedom Hunters has honored more than 7,000 veterans and military families by sharing outdoor traditions and activities that help heal wounds modern medicine cannot.
Companies and individuals can support the Freedom Hunters mission by attending the event as an individual or as part of a four-person team. Additional support opportunities are available by donating goods and services to the event's silent auction and raffle. A limited number of sponsorship stations are also available.
Attendees can register for The Benelli Invitational by going to the Eventbrite page. For those who cannot attend, monetary donations can be made here. Companies wishing to donate goods or services to the silent auction or raffle can email BenelliInvitational@benelliusa.com.
"I cannot find the proper words to express our appreciation to the team at Benelli USA for hosting the third Benelli USA Invitational. Funds from the Invitational have allowed Freedom Hunters the opportunity to honor active-duty military personnel, military families and combat veterans by taking them on outdoor adventures," said Freedom Hunters Founder and Program Director Anthony Pace. "The Benelli USA Invitational is a one-day event, but the fine people at Benelli USA work throughout the year to honor our nation's finest."
Date: September 15, 2017
Location:
Prince George's County Trap and Skeet
10400 Good Luck Road
Glen Dale, Maryland 20769
Schedule:
8:30 a.m. to 9:45 a.m. – Registration
10 a.m. – Shoot
1 p.m. – Lunch, awards presentation and auction
Prizes will be awarded to the first-, second- and third-place teams, as well as the Top 3 shooters and a Team Uniform Prize.
Freedom Hunters is a 501(c)(3) military outreach program whose mission is to convey the outdoor community's appreciation for the dedication and sacrifices made by the men and women of the Armed Forces. Through the support of numerous groups and companies, including Benelli USA and others within the outdoor industry, Freedom Hunters arranges outdoor adventures and opportunities for active-duty military personnel and combat veterans, as well as families of fallen heroes and children of those on deployment.