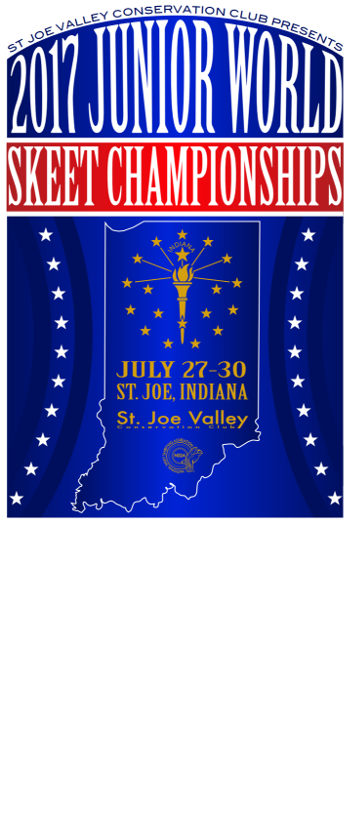 2017 Junior World Skeet Championships
July 27 – 30, 2017
St. Joe Valley Conservation Club
St. Joe, Indiana
For RV/Camper info, contact Denny Meinert: ddmeinert@gmail.com
Shooting:
Practice starts Wednesday
Flush game offered Thursday through Sunday – free to shoot and free ammo!
Howard Confer 3-man blind team event. Competitors are automatically entered.
Extras:
Free lunches, dinners, and snacks to competitors
Swag bag for every competitor
Prize drawings
Commemorative photos for participants
For more information, visit https://michiganskeet.com/2017-junior-world/
Email questions to: 2017juniorworld@comcast.net
Clubs wishing to host future NSSA Junior World shoots can click here to view bid requirements.