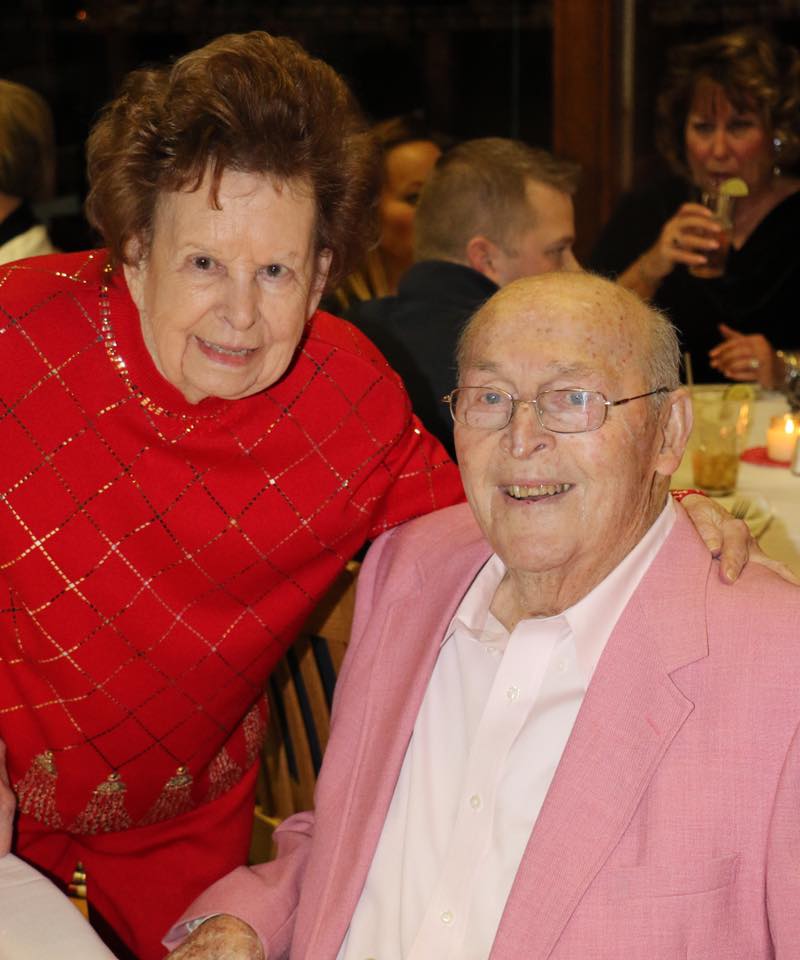 NSSA regrets to report the death of Howard Confer, one of the association's longest-serving active members and the person most responsible for the high-quality targets thrown at the World Skeet Championships. He died peacefully at home on October 23, 2016, at the age of 97.
Howard was an ambassador for the game of skeet in his home state of Michigan and the nation. He was inducted into the NSSA Hall of Fame in 1975 as the Ray Boller Award recipient and as a shooter in 1979. He is also in the Michigan Skeet Hall of Fame. Howard attended the World Skeet Championships 54 times, shooting in 52 consecutive World Shoots and winning a world championship in 1954. He served as NSSA president 1976-1978.
---
Howard Confer's estate encourages his friends to donate to NSSA's general fund,
youth shooting initiatives, or NSSA Museum in his memory.
---
As a long-time member of the Detroit Gun Club, Howard was a member of the famed Michigan Wreckers 5-man team that dominated team events in the 1960s and holds a number of team world records. Until the past few months, he was still active in the game and was still coaching at the Detroit Gun Club, as well as remaining busy designing clay target traps and installing sporting clays courses across the U.S.
Although he served his club and NSSA tirelessly in many ways, his greatest contribution was his quest for perfection in the targets thrown at the World Skeet Championships and other events. Howard wanted every target thrown to be perfect, and it especially mattered to him that the World Shoot throw targets worthy of the status of the event. That meant no broken targets from the machine and every target flying the same. To reduce the number of broken targets, he started by having referees count them, then analyzed the reason for the breakage: was it the manufacturing process, the way they were shipped and handled, the way they were loaded into the machine, a problem with the machine, or something else?
"At first he would ride on the back of the truck, watch us unload the boxes, and make sure we were handling targets correctly," said Barney Brown, a trap expert at the National Shooting Complex and protégé of Howard's. "He developed an 18-point checklist for every machine. If there were too many broken targets, his common phrase was 'pull it,' meaning we had to pull the machine and determine what the problem was.
"Howard was absolutely committed to ensuring quality in each and every target, in each and every machine and event. He certainly helped me become better at serving the industry. He revolutionized quality control and checks and balances in targets. I'm a better man for even meeting him. At first he was a mentor, making sure I was learning and doing what I should, but he evolved into an honest friend and someone I looked up to," Brown said.
"Howard was a fixture in NSSA for over 55 years," said Louise Terry, an NSSA past president who served with Howard in many capacities over decades. "His life was dedicated to our sport and he gave willingly of his time to the association. Howard was the primary person who dedicated years of focus to target quality, especially at the World Shoot. Anyone who has attended the World Shoot can attribute the high-quality targets to his work. Nobody loved skeet more than Howard, and this is a great loss to our association."
Howard is survived by his wife of 71 years, Letitia; children Daniel (Debbie) and Sheri (Steve) Confer; grandchildren Carrie and Cole (Maria) Confer and Hunter and Sara Dzierbicki; and great grandson, Xavier Confer.
Funeral Service will be at Lynch & Sons Funeral Home in Clawson, Michigan, on Monday, October 31 at 11 a.m. Obituary and condolences are at lynchfuneraldirectors.com. A memorial service will be held at Detroit Gun Club on December 23 at 1 p.m.
Howard Confer's estate wishes to encourage people to give to the NSSA in memory of Howard. At their request, we have set up a donation form for that purpose. Those who wish to remember Howard and his love of skeet shooting can click here to make a tax deductible donation online.
If you prefer to mail a donation, you may send a check to NSSA with the following on the memo line, or provide a separate letter accompanying the check:
In memory of Howard Confer to support (a) the NSSA Skeet Program, (b) NSSA Youth Skeet Shooting or (c) NSSA HOF/Museum.
For your tax records, the Federal Tax ID number of NSSA is 75-0108632.
Click on any photo to enlarge.