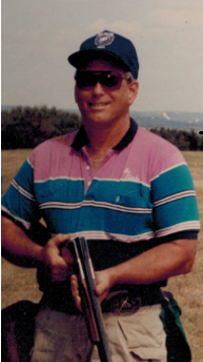 Louise Terry reports the sad news that Lee Staska, 72, long-time skeet shooter from Atlanta, GA, died on July 7, 2016 from brain cancer.
"Lee was a member of our five-man skeet team from Wolf Creek/Tom Lowe Shooting Grounds during the years when I lived in Georgia from 1986 to 1993," said Terry. "He had a great sense of humor, always wore a smile, and loved life. Lee was passionate about his shooting and shot skeet, some sporting clays, and hunted birds right up until the time of his illness.
"He was a great friend who will be missed by all of his shooting and hunting buddies."
Anyone wishing to make a memorial contribution in Lee's memory can do so by sending a donation to the American Brain Tumor Association,  8550 W. Bryn Mawr Ave., Suite 550, Chicago, IL  60631, www.abta.org.
NSSA and Lee's skeet friends extend our sincerest condolences to Kim, his wife of 28 years, and to his family.