The All-American selection committee's first criteria for choosing teams, is the "Top 12 Shoots" points report. The report below lists the points earned from the 12 shoots which provide an individual with the most points in their category.
NOTE: The All American Committee has elected to limit the points given for the World and Mini-World shoots. Instead of using the real difficulty factor, the difficulty factor will be calculated based on the largest point shoot of the year other than the World/Mini-World. The Mini World will be set at 1.5 times this shoot's value and the World will be set at 2 times this shoot's value.
Shooters must shoot minimums for the Open and Concurrent All American Teams. See the NSSA Rule Book for the minimums.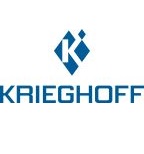 NSSA Triple Sub All American Points Race


Unofficial Totals
Last updated – Aug 01, 2022 (Updated the 1st and 15th)
| | | | | | | |
| --- | --- | --- | --- | --- | --- | --- |
| Rank | Member # | First Name | Last Name | Total Points | Minimums | State |
| 1 | 246067 | HOUSTON | DESHOTELS | 3837.20 | Y | GA |
| 2 | 147571 | PAUL | GIAMBRONE | 2729.60 | | UT |
| 3 | 294547 | CARTER | ROYSTON | 1978.30 | | LA |
| 4 | 242188 | RILEY | CHADDOCK | 1911.70 | | TX |
| 5 | 168727 | JOHN | BARNES | 1581.70 | | TX |
| 6 | 265648 | ALISON | BOYETTE | 1546.70 | Y | FL |
| 7 | 170921 | CODY | SERGEANT | 1415.30 | Y | TX |
| 8 | 173255 | JOSH | POOLE | 1260.20 | | TX |
| 9 | 237693 | KATIE | HUNT | 1099.10 | Y | GA |
| 10 | 164409 | MICHAEL | PETERSON | 1089.00 | | WI |
| 11 | 267211 | JOSH | BEARD | 1085.80 | Y | MO |
| 12 | 279088 | KALEB | HALL | 992.00 | Y | FL |
| 13 | 171421 | DUSTAN | TAYLOR | 983.00 | | NC |
| 14 | 171138 | ANDREW | BIELMAN | 965.20 | Y | MI |
| 15 | 295682 | ROBERT | HICKLIN | 897.70 | | GA |
| 16 | 254467 | VICTOR | GUERRIERO | 876.00 | | AZ |
| 17 | 272405 | JOE | FRY | 841.00 | | CA |
| 18 | 262213 | ANDREW | WINDERS | 813.50 | | OH |
| 19 | 173039 | RYAN | SMITHART | 790.80 | | IA |
| 20 | 158386 | CAMERON | SCHUSTER | 737.00 | | TX |
| 21 | 233642 | DAVID | BALLERINI | 714.00 | | CT |
| 22 | 294174 | JACK | KRISPIN | 687.00 | | OH |
| 23 | 285050 | J.T | HEARN | 652.00 | | OK |
| 24 | 247050 | RACHEL | BARRINGER | 628.40 | | TX |
| 25 | 237910 | JACOB | YOUNG | 628.00 | Y | TX |
| 26 | 240215 | EDWARD | SMITH | 624.20 | | NY |
| 27 | 164165 | NICK | BOERBOON | 615.40 | | PA |
| 28 | 169495 | TANNER | BISSELL | 607.00 | | AZ |
| 29 | 162171 | ROBERT | LOPEZ | 596.30 | Y | TX |
| 30 | 247375 | MICHAEL | LEE | 554.20 | | FL |
| 31 | 279253 | HAYDEN | WEGE | 516.80 | | MN |
| 32 | 251682 | KALEIGH | LAWSON | 508.00 | | TX |
| 33 | 259464 | DEAN | HERZBERG | 507.00 | | |
| 34 | 162615 | AARON | BENTON | 504.80 | | NY |
| 35 | 233353 | KEVIN | HOSTINSKY | 503.00 | | NC |
| 36 | 285049 | ALLY | ROBINSON | 502.00 | | OK |
| 37 | 160635 | STEVEN | WOOD | 441.50 | | NY |
| 38 | 282402 | DAN | KAMPA | 427.00 | Y | MN |
| 39 | 172385 | WILLIAM | PONDER | 410.00 | | NM |
| 40 | 162569 | ALYSSA | GORMISH | 402.00 | | PA |
| 41 | 263957 | SEAN | ROSENCRANTZ | 392.00 | | MI |
| 42 | 243849 | CONOR | STEPHENS | 391.60 | | VA |
| 43 | 231055 | JOSHUA | GUESS | 390.00 | | OK |
| 44 | 254943 | GRIFFIN | TOLIVER | 381.00 | | AZ |
| 45 | 292564 | MICHAEL | RYKACZEWSKI, JR | 370.40 | | PA |
| 46 | 169291 | BAILEY | GLENEWINKEL | 350.20 | | TX |
| 47 | 291571 | SHANE | GROOVER | 336.80 | | CA |
| 48 | 259213 | JON | BALL | 330.00 | | |
| 49 | 259884 | LAUREN | BURGE | 322.20 | | TX |
| 50 | 255265 | JONATHAN | MYRICK | 322.00 | | MD |
| 51 | 247492 | COLE | GINTERT | 320.60 | | OH |
| 52 | 277987 | PATRICK | FOWLER | 308.00 | | MI |
| 53 | 163833 | CHARLES | PEACOCK | 300.00 | | |
| 54 | 255705 | MELISSA | BARRINGER | 283.90 | | TX |
| 55 | 162407 | WAYNE | KIDD | 277.00 | | MO |
| 56 | 279492 | ADAM | ROBERTS | 268.00 | | TX |
| 57 | 322757 | TRAVIS | HOLLOPETER | 266.00 | | OK |
| 58 | 257269 | CODY | ESCRITT | 265.00 | | NE |
| 59 | 263397 | NOAH | DOVE | 255.00 | | NC |
| 60 | 309049 | JAMES | DELOSH | 247.50 | | NC |
| 61 | 264870 | GREGORY | WNEK | 246.00 | | CT |
| 62 | 276399 | JEREMY | DVORAK | 240.00 | | MD |
| 63 | 275125 | JESSICA | WOLFE | 232.00 | | MS |
| 64 | 265049 | KODY | HOTH | 231.00 | | NY |
| 65 | 277577 | DANIEL | BOCKS | 228.00 | | CA |
| 66 | 166351 | DERRICK | MORGAN | 225.00 | | OK |
| 67 | 279740 | CORRIE | CLONINGER | 224.00 | | NC |
| 68 | 279624 | ANNA | WOOD | 224.00 | | NC |
| 69 | 258127 | DYLAN | DICK | 223.00 | | MI |
| 70 | 264049 | THOMAS | ALLEN | 213.00 | | FL |
| 71 | 245761 | CONNOR | BALL | 210.00 | | MA |
| 72 | 257523 | MICHAEL | MCCANN | 204.00 | | CT |
| 73 | 152665 | RYAN | HOLTZ | 204.00 | | PA |
| 74 | 235408 | JOHN | WELLS JR | 199.00 | | MD |
| 75 | 271767 | NICOLE | BREESE | 195.00 | | IA |
| 76 | 284994 | AALIYAH | THOMAS | 184.00 | | GA |
| 77 | 245358 | VICTORIA | STELLATO | 183.00 | | NY |
| 78 | 278101 | DAVID | OUTEN | 181.00 | | MD |
| 79 | 230234 | LUIS | LOZADA | 180.60 | Y | |
| 80 | 276515 | MICHAEL | SIBBETT | 180.20 | | NV |
| 81 | 271956 | ERIN | ESCRITT | 180.00 | | KS |
| 82 | 271226 | ALEX | SPIROS | 180.00 | | IL |
| 83 | 159182 | MEAGAN | MAKARENKO | 179.00 | | NM |
| 84 | 296638 | AUSTIN | DEHART | 176.00 | | SC |
| 85 | 300363 | SCOTT | BOWMAN | 175.00 | | TX |
| 86 | 302478 | ERIC | HEIT | 172.00 | | GA |
| 87 | 227922 | GAVIN | STEVENSON | 165.00 | | KY |
| 88 | 302106 | CLAY | TIETJEN | 164.00 | | NY |
| 89 | 269435 | NICHOLAS | GODFREY | 159.00 | | TX |
| 90 | 257413 | GAGE | ROBINSON | 155.00 | | OK |
| 91 | 287583 | GARRETT | HENDRICKSON | 153.00 | | OK |
| 92 | 305884 | BRYSON | FOX | 150.00 | | PA |
| 93 | 309739 | AUSTIN | FOY | 149.00 | | LA |
| 94 | 299992 | JIMMY | GRIMES | 148.00 | | MI |
| 95 | 281107 | ALEXIA | SHAW | 144.00 | | TX |
| 96 | 297279 | DANIEL | LOURENCO | 142.00 | | |
| 97 | 227126 | HUGHSTON | HODGES | 142.00 | | GA |
| 98 | 164326 | KODY | NIESE | 142.00 | | IN |
| 99 | 285224 | GREG | CARPENTER | 139.00 | | OH |
| 100 | 225645 | GEORGE | GIAMMITTORIO | 138.00 | | MD |
| 101 | 297420 | LAWRENCE | CHAU | 137.00 | | SC |
| 102 | 284912 | ANDREA | BEYER | 133.00 | | UT |
| 103 | 172221 | EDWARD | BOWKER | 132.00 | | MI |
| 104 | 297514 | STACI | JOHNS | 129.00 | | FL |
| 105 | 285498 | GUNNAR | CASEY | 129.00 | | OK |
| 106 | 156179 | NATHAN | BOYD | 129.00 | | TX |
| 107 | 296536 | JUSTIN | STAEBELL | 126.00 | | MN |
| 108 | 308480 | JAYCEE | BECKHAM | 124.00 | | SC |
| 109 | 272394 | WYATT | HUNT | 123.90 | | TX |
| 110 | 323439 | CARTER | BURKHOLDER | 123.00 | | TX |
| 111 | 308214 | SEAMUS | HODGIN | 123.00 | | CA |
| 112 | 279901 | MARSHALL | WILSON | 122.00 | | KS |
| 113 | 244885 | GARRETT | JORDAN | 121.30 | | VA |
| 114 | 265653 | DAVID | BAKER | 119.00 | | MN |
| 115 | 276292 | PETER | BOGDON | 118.60 | | NY |
| 116 | 245729 | TRIP | JONES | 118.00 | | MS |
| 117 | 312312 | RIVER | PARK | 111.60 | | NY |
| 118 | 232935 | MATTHEW | GOODRICH | 111.00 | | UT |
| 119 | 287000 | LOUIS | OVIEDO II | 110.20 | | TX |
| 120 | 296990 | KYLE | HOOPER | 110.00 | | CT |
| 121 | 272477 | PHILLIP | STRELAU | 109.00 | | WA |
| 122 | 232532 | BRAD | HODGES | 107.00 | | GA |
| 123 | 250784 | ATTICUS | CLARK | 105.00 | | WI |
| 124 | 303660 | MATTHEW | FRUGE | 104.00 | | LA |
| 125 | 254418 | JAKE | REEL | 104.00 | | VA |
| 126 | 164438 | HUNTER | EDMUNDS | 104.00 | | TX |
| 127 | 312072 | MARSHALL | WEMMER | 103.00 | | NY |
| 128 | 284567 | WILFRED | SCHOEPLEIN | 102.00 | | OH |
| 129 | 294290 | JARED | BODIFORD | 100.00 | | SC |
| 130 | 281217 | LUKE | JOZWIAK | 99.00 | | AK |
| 131 | 321023 | ERIN | SCOTT | 98.00 | | AL |
| 132 | 285585 | NICHOLAS | VILLARREAL | 96.00 | | TX |
| 133 | 172311 | BRIAN | PLATT | 95.00 | | VA |
| 134 | 319402 | EFSTATHIOS | KONIDITSIOTIS | 94.00 | | SC |
| 135 | 326723 | MIKE | KERR | 93.00 | | MA |
| 136 | 298236 | SARAH | FISCHER | 93.00 | | WI |
| 137 | 323421 | ANDREW | ERVIN | 92.00 | | NC |
| 138 | 170342 | KURT | MANN | 92.00 | | NE |
| 139 | 150456 | BRIAN | MURRAY | 92.00 | | TX |
| 140 | 307819 | JARED | MEYER | 91.00 | | GA |
| 141 | 252011 | BRYANT | GOODWIN | 91.00 | | |
| 142 | 264608 | CODY | TOPPING | 89.00 | | IL |
| 143 | 315316 | JOHN | SIMA | 88.00 | | FL |
| 144 | 322272 | CHRISTIAN | BERRY | 87.00 | | LA |
| 145 | 303525 | MALAINA | WILSON | 87.00 | | KS |
| 146 | 305103 | CHRIS | WOODS | 85.00 | | TX |
| 147 | 246991 | GREG | REINKE JR | 85.00 | | MI |
| 148 | 259757 | DOUGLAS | WILLIAMS | 84.00 | | GA |
| 149 | 261143 | LEE | FISCHER | 82.00 | | WI |
| 150 | 151974 | MICHAEL | VESCOVI | 81.00 | | PA |
| 151 | 294586 | TATE | PETERSON | 80.00 | | MN |
| 152 | 262411 | JONATHAN | HONEY | 79.00 | | VA |
| 153 | 229283 | VICTORIA | FERCHAW | 79.00 | | NY |
| 154 | 285512 | JAMI | GIARRIZZO | 76.00 | | TN |
| 155 | 258699 | EVERETT | FOWLER | 76.00 | | SC |
| 156 | 280882 | LOGAN | SAMSON | 72.00 | | AK |
| 157 | 269051 | SEAN | MILLER | 72.00 | | PA |
| 158 | 264198 | MICHAEL | DENNIS | 72.00 | | TX |
| 159 | 257555 | BRANDON | MARSH | 72.00 | | |
| 160 | 307155 | NICHOLAS | METZEN | 71.00 | | AZ |
| 161 | 323793 | AO | WANG | 68.00 | | |
| 162 | 319338 | JAMES | WAIT | 68.00 | | TX |
| 163 | 305481 | TYLER | MROCZKA | 68.00 | | PA |
| 164 | 296351 | ADDISON | KILGORE | 68.00 | | AL |
| 165 | 293334 | SAM | FURLER | 68.00 | | TX |
| 166 | 245037 | LAKOTA | ADAMS | 68.00 | | IA |
| 167 | 233323 | BRIAN | LEWIS | 67.00 | | |
| 168 | 268413 | BRADLEY | PANG | 66.00 | | TX |
| 169 | 266133 | JASON | PROFFITT | 66.00 | | OK |
| 170 | 290994 | ROBERT | TOLLES | 64.00 | | |
| 171 | 163994 | BRENDAN KYLE | APPEL | 63.70 | | IA |
| 172 | 259758 | DAWSON | WILLIAMS | 63.00 | | GA |
| 173 | 306069 | SEAN | SCOTT | 62.00 | | MD |
| 174 | 265969 | ISAC | VANWORMER | 62.00 | | TN |
| 175 | 253894 | JUSTIN | BAKER | 62.00 | | MN |
| 176 | 296971 | CARL | BIDDLE | 60.00 | | PA |
| 177 | 282076 | ZACH | JACOT | 60.00 | | NY |
| 178 | 166215 | PATRICK | GROENEWEGEN | 60.00 | | |
| 179 | 330126 | MIKE | MURPHY | 58.00 | | CA |
| 180 | 299988 | CHRISTOPHER | KONTALONIS | 58.00 | | VA |
| 181 | 292365 | EDEN | SAMSON | 57.00 | | AK |
| 182 | 308136 | MATTHEW | CANTU | 56.00 | | TX |
| 183 | 286952 | KYLE | WARNKE | 55.00 | | NE |
| 184 | 281272 | COLE | DILLARD | 55.00 | | FL |
| 185 | 169184 | CHUCK | RISTER | 55.00 | | TX |
| 186 | 296030 | RYAN | CORDES | 54.00 | | MI |
| 187 | 270554 | CLAY | LAUGHLIN | 52.00 | | OK |
| 188 | 240399 | MARK | BORN | 52.00 | | TX |
| 189 | 290249 | ZACHARY | DAVONSKI | 51.00 | | NH |
| 190 | 298872 | CAMERON | BOYD | 50.00 | | MS |
| 191 | 330101 | SARAH | CALDWELL | 48.00 | | MA |
| 192 | 311520 | EVAN | MARTIN | 48.00 | | PA |
| 193 | 281046 | CARTER | WEEMS | 48.00 | | CO |
| 194 | 266136 | CODY | ELLIS | 48.00 | | VA |
| 195 | 330416 | NICHOLAS | GILLETT | 46.00 | | NY |
| 196 | 309919 | JOHN | NICHOLS | 46.00 | | NY |
| 197 | 305653 | DEVIN | WURM | 46.00 | | CA |
| 198 | 290127 | KAMILLA | BRINDLEY | 45.00 | | IA |
| 199 | 287183 | MATHEW | BRINDLEY | 45.00 | | IA |
| 200 | 269757 | HUNTER | PURVIANCE | 45.00 | | TN |
| 201 | 259550 | ERIK | BIANG | 45.00 | | FL |
| 202 | 331312 | DARRYL | HOO | 44.00 | | |
| 203 | 308468 | THOMAS | THIGPEN | 44.00 | | MS |
| 204 | 255947 | JIMMY | CALASSO | 44.00 | | NY |
| 205 | 164082 | ETHAN | CALL | 43.00 | | PA |
| 206 | 290446 | BRETT | ALTMAN | 42.00 | | CT |
| 207 | 287485 | MATTHEW | WRIGHT | 42.00 | | MI |
| 208 | 277552 | THOMAS | SHIPLEY | 42.00 | | TX |
| 209 | 263056 | JUSTIN | DESADIER | 42.00 | | LA |
| 210 | 242862 | JUSTIN | NAPIER | 42.00 | | TX |
| 211 | 325269 | GREER | MATTHIAS | 40.00 | | FL |
| 212 | 298085 | DEVIN | HARRIS | 40.00 | | MO |
| 213 | 165638 | CARTER | WEHRHEIM | 40.00 | | TX |
| 214 | 323682 | EVAN | WILKINSON | 39.00 | | |
| 215 | 278599 | MERRIL | STANFIELD | 39.00 | | TX |
| 216 | 153649 | CHAD RENE | TURCOTTE | 39.00 | | MA |
| 217 | 265838 | BRENDAN | EAGLEN | 38.40 | | TX |
| 218 | 293276 | JUSTIN | CIMINO | 38.00 | | NY |
| 219 | 292997 | PEYTON | STRICKLAND | 38.00 | | GA |
| 220 | 249596 | MASON | REED | 38.00 | | |
| 221 | 227562 | NICHOLAS | BIELMAN | 38.00 | | MI |
| 222 | 237260 | CHRISTINA | MACMILLAN | 37.80 | | VA |
| 223 | 326114 | JOHN | MUIRHEAD | 36.00 | | SC |
| 224 | 323874 | THOMAS | PAYNE | 36.00 | | AL |
| 225 | 312321 | JEFFREY | SMYTH | 36.00 | | NY |
| 226 | 303651 | BRETT | VENAMON | 36.00 | | OK |
| 227 | 297678 | HUNTER | CLARK | 36.00 | | MD |
| 228 | 289787 | JAKE | OLIVER | 36.00 | | GA |
| 229 | 238432 | ROBERT | SCHIFFERDECKER | 36.00 | | KS |
| 230 | 274501 | JARRET | HAYES | 35.00 | | MN |
| 231 | 304200 | ELIJAH | EDENS | 33.00 | | VA |
| 232 | 275411 | SAVANA | BUNTING | 33.00 | Y | FL |
| 233 | 252500 | DAVID | MILES | 33.00 | | NH |
| 234 | 308144 | RIELLY | MCCLAIN | 32.00 | | FL |
| 235 | 246216 | SKEETE | SMITHA | 32.00 | | TX |
| 236 | 244400 | ZACH | ANDRUCHOW | 32.00 | | |
| 237 | 167559 | BRIAN | STEINERT | 32.00 | | PA |
| 238 | 326038 | ADAM | LIESKOVSKY | 30.00 | | CA |
| 239 | 307665 | ASHTON | FRANKS | 30.00 | | OK |
| 240 | 312045 | EMILY | MILLER | 29.00 | | KS |
| 241 | 295475 | COLTON | KUYKENDALL | 29.00 | | NM |
| 242 | 321495 | NATHANAEL | GOOSSENS | 28.00 | | MI |
| 243 | 306724 | ZACH | BORLEIS | 28.00 | | SC |
| 244 | 281896 | CHARLIE | MADDOX | 28.00 | | VA |
| 245 | 269324 | JACOB | PERRY | 28.00 | | AZ |
| 246 | 248723 | ADAM | DREYER | 28.00 | | OK |
| 247 | 225406 | JUSTIN | FISHER | 28.00 | | WA |
| 248 | 168448 | JUSTIN | ALDRICH | 28.00 | | NY |
| 249 | 160496 | JASON | MCMORRIS | 28.00 | | IL |
| 250 | 290791 | NICOLAS | BOYD | 27.00 | | TX |
| 251 | 255625 | EMILY | WILLIAMS | 27.00 | | AZ |
| 252 | 297924 | CORBYN | CHARLTON | 26.00 | | |
| 253 | 302403 | BENNETT | MACH | 25.00 | | TX |
| 254 | 332422 | JUSTIN | LATVA | 24.00 | | |
| 255 | 331548 | VINCENT | PENG | 24.00 | | |
| 256 | 331413 | JOSE | GARCIA | 24.00 | | TX |
| 257 | 307898 | JAKE | CARNIE | 24.00 | | CO |
| 258 | 270855 | ALAN | WHITING | 24.00 | | MD |
| 259 | 171691 | DAN | SKIERKIEWICZ | 24.00 | | OH |
| 260 | 256840 | SAM | DAIGLE | 23.00 | | LA |
| 261 | 319875 | NICHOLAS | MITCHELL | 22.00 | | PA |
| 262 | 248038 | VICTORIA | HENDRIX | 21.00 | | AZ |
| 263 | 331349 | ZACHARY | PETTIT | 20.00 | | MN |
| 264 | 326051 | ANGAD VIR | BAJWA | 20.00 | | |
| 265 | 311036 | MATTHEW | JENDRUSINA | 20.00 | | AK |
| 266 | 287627 | JOHN | BEEMAN | 20.00 | | IN |
| 267 | 273132 | HUNTER | DICKERMAN | 20.00 | | NY |
| 268 | 263609 | HALLEY | DONATI | 20.00 | | MD |
| 269 | 247452 | ARTHUR | POPE | 20.00 | | NC |
| 270 | 165161 | JOSEPH | GANS V | 20.00 | | PA |
| 271 | 269889 | WES | RODDIE | 19.00 | | TX |
| 272 | 331061 | ALEXANDRIA | MARTINEZ | 18.00 | | NM |
| 273 | 330086 | ANTHONY | TALBOT | 18.00 | | OK |
| 274 | 328881 | MYCHAL | DENNEY | 18.00 | | AL |
| 275 | 312407 | CARRIE | METHENY | 18.00 | | VA |
| 276 | 312404 | CRAIG | RHYNE | 18.00 | | NY |
| 277 | 298176 | SYDNEY | PITTMAN | 18.00 | | GA |
| 278 | 297628 | SHANE | FARR | 18.00 | | NY |
| 279 | 295624 | ALLISON | SHAFFER | 18.00 | | PA |
| 280 | 279982 | MATTISON | RUSSELL | 18.00 | | VA |
| 281 | 279607 | NICHOLAS | NEAL | 18.00 | | AZ |
| 282 | 264122 | LAUREN | WELSH | 18.00 | | AZ |
| 283 | 239096 | LOGAN | WARD | 18.00 | | OK |
| 284 | 306491 | CHARLES | BURGESS | 17.00 | | |
| 285 | 330775 | VANCE | HAMLIN | 16.00 | | OK |
| 286 | 330695 | NICHOLAS | BRYANT | 16.00 | | NC |
| 287 | 328926 | WILLIAM | NIBLO | 16.00 | | VA |
| 288 | 326351 | BRANDON | WALL | 16.00 | | TX |
| 289 | 323900 | STEVE | COURTWRIGHT | 16.00 | | OH |
| 290 | 322892 | BEN | WILSON | 16.00 | | NE |
| 291 | 318000 | OMAR | OLVERA | 16.00 | | CA |
| 292 | 308207 | EVERETT | KAPLAN | 16.00 | | TX |
| 293 | 304477 | JOE | CAPPADONA | 16.00 | | TN |
| 294 | 303984 | MICHAEL | MCLAUGHLIN | 16.00 | | IL |
| 295 | 231502 | JARETH | DESADIER | 16.00 | | LA |
| 296 | 163206 | RANDY | GUTIRREZ | 16.00 | | CO |
| 297 | 331862 | MARSHALL | COPELAND | 15.00 | | FL |
| 298 | 309744 | EMILY | HARSHBARGER | 15.00 | | PA |
| 299 | 277374 | MONTGOMERY | CAIN | 15.00 | | TX |
| 300 | 274776 | DYLAN | LASHLEY | 15.00 | | LA |
| 301 | 159411 | ETHAN | CREE | 15.00 | | PA |
| 302 | 331348 | FRANK | PERIER | 14.00 | | NH |
| 303 | 331062 | IAN | MARTINEZ | 14.00 | | NM |
| 304 | 298661 | CONNOR | GITTINGS | 14.00 | | MO |
| 305 | 291132 | TIMOTHY | GOEBEL | 14.00 | | KS |
| 306 | 277809 | AXEL | KINDER | 14.00 | | AZ |
| 307 | 247881 | BRIANA | MALO | 14.00 | | AZ |
| 308 | 323136 | JESSE | SMITH | 13.00 | | WV |
| 309 | 305752 | CONNOR | BARKER | 13.00 | | TX |
| 310 | 331767 | PETER | PHELPS | 12.00 | | VA |
| 311 | 330886 | JUSTIN | AHUMADA | 12.00 | | AZ |
| 312 | 330320 | CARLIE | BODIFORD | 12.00 | | SC |
| 313 | 326011 | DAWSON | SIMBACK | 12.00 | | TX |
| 314 | 318506 | WHITNEY | STRONG | 12.00 | | TN |
| 315 | 312099 | YASSER | TANVIR | 12.00 | | DE |
| 316 | 303951 | EVAN | WILLIAMS | 12.00 | | CT |
| 317 | 303058 | BRADLEY | MCCONKEY | 12.00 | | VA |
| 318 | 300384 | ANDREW | HENSEN | 12.00 | | IA |
| 319 | 288939 | JOHN | OLIVER | 12.00 | | KY |
| 320 | 270574 | WILLIAM | RAMBO | 12.00 | | GA |
| 321 | 265137 | NATHAN | BYRD | 12.00 | | NC |
| 322 | 259680 | WILLIAM | STEWART JR | 12.00 | | GA |
| 323 | 259570 | JOHN | STUERTZ | 12.00 | | NE |
| 324 | 170322 | BRENNAN | MCNAMEE | 12.00 | | LA |
| 325 | 297742 | RAHIR | DACOSTA | 11.00 | | FL |
| 326 | 292211 | BRIAN | STOA | 10.50 | | OK |
| 327 | 330074 | THOMAS | SKINNER | 10.00 | | OH |
| 328 | 328759 | BRAYDEN | BENNETT | 10.00 | | VA |
| 329 | 172457 | BRADY | LEYO | 10.00 | | PA |
| 330 | 157762 | JACLYN | EGO | 10.00 | | |
| 331 | 304631 | DARREN C B | SCOTT | 9.00 | | MN |
| 332 | 232205 | JACOB | KENNETT | 9.00 | | WA |
| 333 | 332406 | MICHAEL | MCMILLAN | 8.00 | | |
| 334 | 330888 | HUNTER | BUCHARDT | 8.00 | | VA |
| 335 | 329954 | ADAM | BEHNEY | 8.00 | | CO |
| 336 | 327127 | RICHARD | HAYHURST | 8.00 | | WA |
| 337 | 326300 | CHENMING | ZHAO | 8.00 | | TX |
| 338 | 325862 | RILEY | STRZEMPKA | 8.00 | | AK |
| 339 | 311198 | STEVEN | SCHMIEDESKAMP | 8.00 | | NE |
| 340 | 310886 | MIKEA | FULTON | 8.00 | | AZ |
| 341 | 302465 | CURTIS | HARRIS | 8.00 | | WV |
| 342 | 295877 | LUCAS | RIBERICH | 8.00 | | WI |
| 343 | 294475 | DUSTIN | WOODHAM | 8.00 | | AL |
| 344 | 290970 | CAMERON | HUSTON | 8.00 | | SC |
| 345 | 282407 | TRENTON | CHRISTENSEN | 8.00 | | TX |
| 346 | 279504 | MICHAEL | SCHLARMAN | 8.00 | | KY |
| 347 | 243883 | ERIN | QUARANTA | 8.00 | | MN |
| 348 | 166563 | GLENN | DENGELES | 8.00 | | NY |
| 349 | 295590 | MEGAN | OLSON | 7.00 | | AZ |
| 350 | 264121 | CHRISTOPHER | WELSH | 7.00 | | AZ |
| 351 | 331904 | VINCENT | CONSUMANO | 6.00 | | VA |
| 352 | 327126 | ABIGAIL | REED | 6.00 | | WA |
| 353 | 326854 | WILLIAM | BONNELL | 6.00 | | MI |
| 354 | 325502 | MICHAEL | SHUMAKER | 6.00 | | TX |
| 355 | 320936 | ASHLEY | ESCOBAR | 6.00 | | TX |
| 356 | 316923 | ANDREA | MEZZOLANI | 6.00 | | NC |
| 357 | 311218 | ERICA | EGNER | 6.00 | | OK |
| 358 | 308054 | CHARLES | WEBB | 6.00 | | TX |
| 359 | 302559 | ANTHONY | PALUMBO | 6.00 | | VA |
| 360 | 296532 | ROGER | HAWKINS | 6.00 | | TN |
| 361 | 291133 | JACOB | VAN NESS | 6.00 | | VA |
| 362 | 287259 | BYRON | HOWARD | 6.00 | | VA |
| 363 | 238057 | ANDREW | SCHUMANN | 6.00 | | FL |
| 364 | 331861 | ALEXANDER | MCHUGH | 5.00 | | GA |
| 365 | 330316 | BLAKE | SCHRADER | 5.00 | | OK |
| 366 | 322377 | SANTANA | NAUGLE | 5.00 | | OK |
| 367 | 330507 | ZACH | PASE | 4.00 | | VA |
| 368 | 326927 | WILLIAM | EKLUND | 4.00 | | AZ |
| 369 | 323210 | NATHAN | DOZIER | 4.00 | | TN |
| 370 | 319272 | ANTHONY | ROBERTSON | 4.00 | | AL |
| 371 | 318849 | AUBREY | STEWARD | 4.00 | | OK |
| 372 | 318800 | BRIAN | ANDERSON | 4.00 | | FL |
| 373 | 308456 | WINSTON | HUANG | 4.00 | | VA |
| 374 | 306195 | SARAH | COAKLEY | 4.00 | | |
| 375 | 305535 | BRANDON | MANOUS | 4.00 | | AL |
| 376 | 299434 | SHANE | GILLIS | 4.00 | | CO |
| 377 | 279123 | JAKE | KRUMER | 4.00 | | CO |
| 378 | 227900 | RYAN | MAURO | 4.00 | | IN |
| 379 | 157138 | CHRIS | SPINDER | 4.00 | | NC |
| 380 | 154401 | TIMOTHY | PROVORSE | 4.00 | | TX |
| 381 | 317846 | DAVID | DEWEESE | 3.00 | | AL |